All winners receive the coveted BEARLS trophy, a custom sculpture award created by Bennett Awards.

Tuesday, April 9, 2019

5:00 pm

Atkinson Hall Auditorium



 
---
Each year, Warren College produces a Hollywood-style awards show that honors individuals or groups from across campus who exemplify the UC San Diego Principles of Community. Students, faculty, and staff from all colleges and all disciplines are eligible. The Academe Awards for Principles of Community, affectionately known as the BEARLS, rolls out the red carpet to honor a celebrity humanitarian, a distinguished alumnus, and campus nominees in the following five categories:
Rejecting Acts of Discrimination
Championing Freedom of Expression
Celebrating All cultures
Resolving Conflict Constructively
Promoting Individuality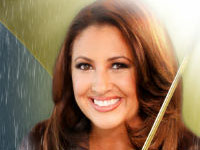 Jodi Kodesh
Meterologist
Jodi's love of nature has taken her around the world – through the ancient monkey temples of Bali, Indonesia, up the side of a smoking volcano, and even snorkeling in what is known as the most beautiful location on the planet – the aquamarine beaches off the island of Phuket, Thailand. She has danced the waltz in Paris, shopped the busy Bangkok Farmer's Market and enjoyed bratwurst with beer in Hannover, Germany.  But, a Southern California girl at heart, Jodi admits it was actually childhood trips with her family to Seaport Village that made her want to make San Diego her home.

She graced the airwaves for 10 years, delivering the weather on NBC 7 in San Diego, and prior to that, four years on CBS 2 in Palm Springs.  Jodi was awarded the American Meteorologists Society's coveted Seal of Approval. She received an Emmy Award for her weather coverage of President Ford's funeral in Rancho Mirage and was nominated for a second Emmy following her work on an educational special about El Nino.
 
Jodi has educated countless elementary students, with weekly visits to schools across the county. It is her mission to promote girls in STEM (science, technology, engineering & math.) Jodi speaks yearly at the Fleet Science Center, during camps that highlight female scientists.  She was recently commissioned by the San Diego Unified School District to create a series of video lessons introducing kindergartners to meteorology.
---
Jodi holds a Bachelor of Science Degree in Geosciences from Mississippi State University. She successfully completed Boston University's Television, Film and Radio Production Program with honors, and prior to that received her Associate Degree in Communications from the College of the Desert in Rancho Mirage.

Jodi is a member of The National Weather Association, as well as The Radio & Television News Association of Southern California. She is SKYWARN certified through the National Weather Service, as a trained daily weather observer.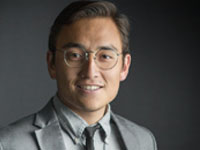 Keita Funakawa
Chief Operations Officer, Nanome, Inc
As a scientifically minded artist, Keita grew up in Tokyo then moved to Honolulu where he attended middle and high school. As the lead programmer for his high school robotics team, he led his team to two time (2009,2010) state championships at the East Oahu VEX robotics competitions. As an award winning filmmaker, his film Foliage: Roots of the Tree Barrel won the 2014 HIFF (Hawaii International Film Festival) student showcase and was named San Diego Surf Film Festival's Emerging Filmmaker.
---
During my undergraduate career, after reading about Mt.Gox in late 2013, I found a new passion for cryptocurrencies and blockchain which made me switch my degree from Computer Science to Management Science (Quantitative Economics).

Being the Assistant Curator for the UC San Diego Film Festival, I was exposed to VR since 2014. When I first experienced Google Cardboard and the HTC Vive, I decided that I could no longer be a painter when photography just got invented, so to speak. This led me to learn as much as I could about VR. While promoting the Festival I met Steve McCloskey, who told me about his idea for NanoVR in April 2015, which we evolved into Nanome. 

Nanome is a software company that democratizes Science to accelerate innovation using Virtual Reality and Blockchain Technologies.
Rejecting Acts of Discrimination
Jonathan Echavarria, Muir College transfer student and Music major
Laura Martin, Dean of Arts & Humanities staff member
Vagina Monologues & TheirStories, student organization
Championing Freedom of Expression
Jennifer Chang, Theatre & Dance LPSOE
Alex Rickard, Warren College student and Cognitive Science major
UC San Diego Dialogue Ambassadors Program, staff initiative at the Center for Student Involvement
Celebrating All Cultures
Olivia Graeve, Mechanical & Aerospace Engineering Professor
Xiangdi (Emily) Zhang, Sixth College student and International Studies major
UC San Diego Language Conversation Tables, Eleanor Roosevelt College/I-House initiative
Resolving Conflict Constructively
Natania Trapp, Office of Student Conduct staff member, representing the Restorative Justice initiative
Abraham Velasquez, Warren College student and Mathematics major
Hayley Weddel, Education Studies doctoral student and UC grad student Regent
Promoting Individuality
Sasen Cane, Psychology doctoral student
Yunhan (Alex) Ma, Warren College student and Bioengineering major
Le (Natalyn) Pow, Sixth College student and International Studies major
For more information about the Warren College BEARLS: Academe Awards program or nominations, contact waprovost@ucsd.edu.