Welcome to Earl Warren College
The Warren College motto, Toward a Life in Balance, is inspired by the philosophy of our namesake, former Chief Justice Earl Warren. The College is dedicated to cultivating ethically responsible citizen scholars who will flourish during their careers at UC San Diego and beyond.
Announcements
Academic Advising Summer Walk-in Hours
Warren College Academic Advising will offer walk-in advising during the summer.  For more information on hours and upcoming office closures, visit the Academic Advising website.
Warren College Orientation Programs
Warren College offers Orientation programs for incoming freshmen, transfer students, and an optional parent session for the parents of incoming freshmen. For more information on our programs and scheduled dates visit the Orientation website.
Upcoming Events
June 29-August 1
Summer Session I
June 15-September 18
Special Session - Dates Vary
August 3-September 5
Summer Session II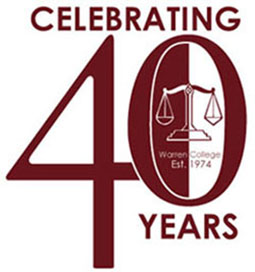 Earl Warren College

Contact Information
Phone: (858) 534-8444
Mailing Address:
9500 Gilman Drive #0422
La Jolla, CA 92093-0422
Location:
Computer Science and Engineering Building (EBU3B), First Floor
Building Hours:
Monday - Friday
8:00 am-12:00 pm
1:00 pm-4:30 pm
View Academic Advising Hours