Academic Resources
Quarterly and Weekly Planners
The syllabus is designed to help you plan for a successful and fulfilling academic experience.  We hope that you will continue to utilize these recommendations and resources throughout your time at Warren College and UC San Diego.  Warren College Academic Advising is here to assist you along the way.  View your syllabus below.
New Student Enrollment Webinars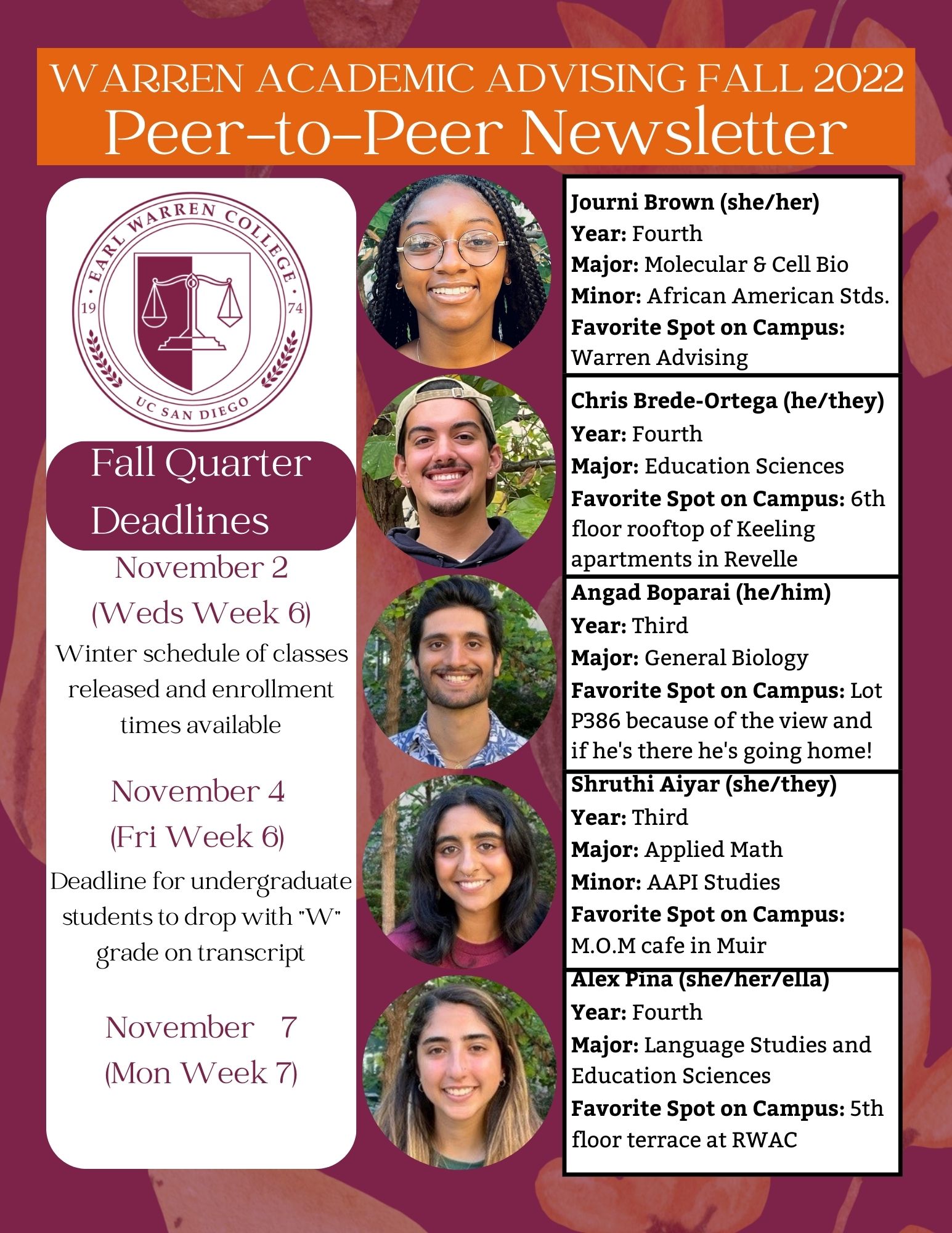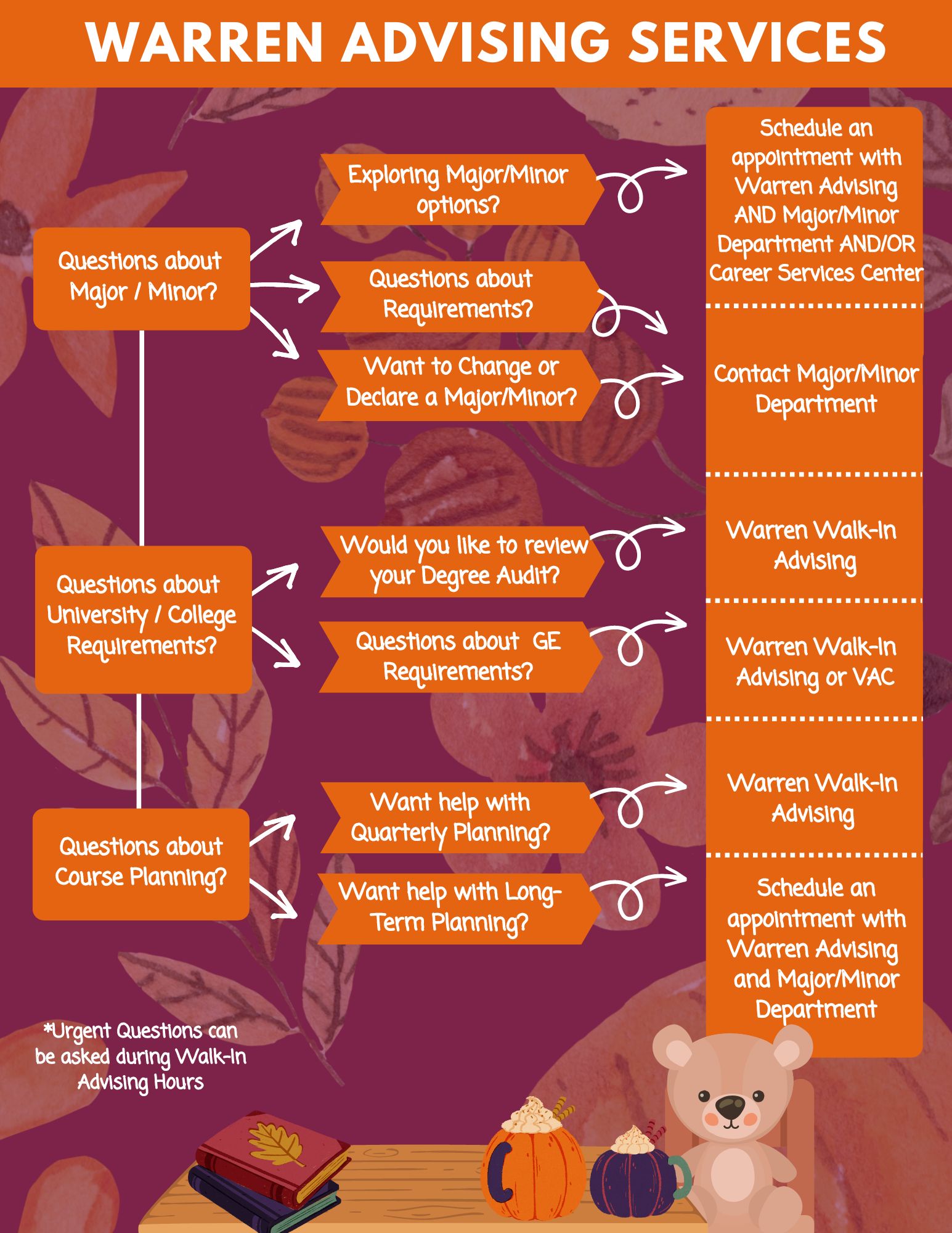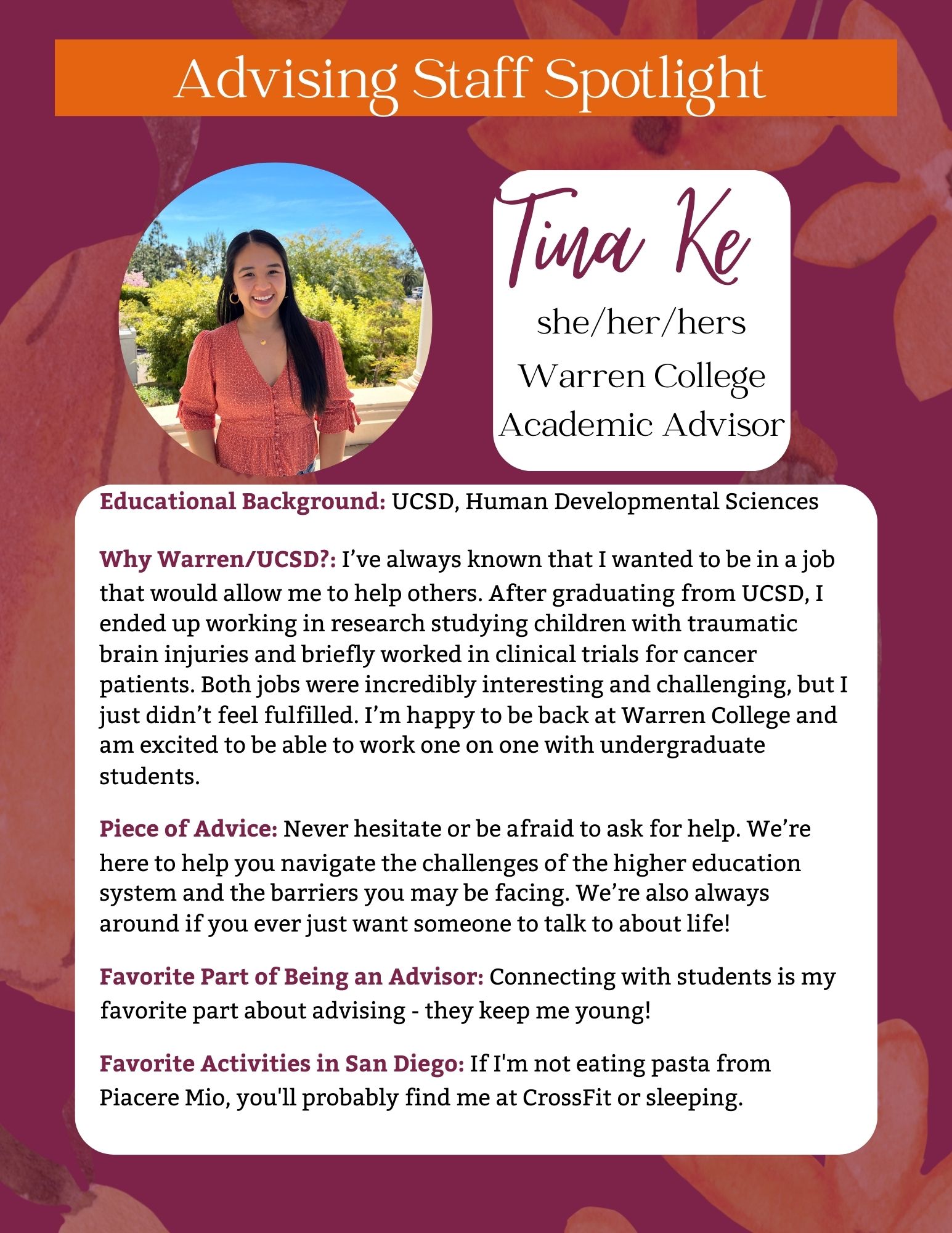 Many graduate schools as well as professional organizations require you to submit a Student Transfer Report inclusive of your disciplinary record check and your academic disciplinary history. To make every effort to process your forms quickly, follow the steps below and please plan ahead as it can take about 7-10 business days for your request to be processed and submitted.
You will first need to obtain the Student Transfer Report form from the school to which you are applying to. This form may have a different name depending on which application platform you are using to apply for transfer admission. If you have any additional follow-up questions please reach out to our office at warrendean@ucsd.edu. Please complete the personal information section on this form that the institution requires from you and sign where applicable. 
Next, complete the Judicial Affairs Request Form online. Once we receive your request, we will review your form and then a member of our Dean of Student Affairs Office staff will contact you and discuss the next steps. Depending on the type of form you are submitting, you may be required to fill out a Disclosure Consent Form. If this is required, a member of our staff will let you know. If you have questions, contact us at warrendean@ucsd.edu.
To request a Student Transfer Report/Records Check click here.
Questions: Please contact the Earl Warren Student Affairs Office at 858-534-1720 or email wardean@ucsd.edu.